Hello from Team Crackers!!

image taken by Nikita Bhagat
Hello everyone!! This is team Crackers. We are nikita and nishtha from Gandhinagar, India.
We study at DA-IICT. We are in same batch and we have a fine tuning due to which we decided to apply for rails girls summer of code. Earlier we used to team up for coding competitions held online as well as in our college. We got to know about rails girls summer of code from one of our seniors and from then we looked out for coaches, teamed up with them and applied for this. This is our first time in open source community and our project is WeCare.
NISHTHA
I like to define myself as an hyperactive, happy go lucky, borderline geeky, your friendly neighbourhood foodie. Intrigued often with more than how a phone looks, I like to keep up with consumer electronics, and the strides and fads of developer communities. However, my knowledge and love for technology was not more than skin deep back when I started my undergraduate studies as B.Tech in ICT at DA-IICT. I like being a proactively communicative and contributing member of the communities that I am a part of.
Being in a close-knit community, surrounded by technology enthusiasts, and talented developers, these two years have given me immense exposure and driven me to expand my horizons in many dimensions. From sweating when asked to print the fibonacci series on the console, to have successfully written data based Android apps, and I like to see my journey as a good one. However, it has a long way to go. In fact, I am currently pursuing a nanodegree program on Udacity, supported by a scholarship from Google and Tata Trusts.
NIKITA
I am currenty studying in 3rd year(undergrad) for the course Information and Communication Technology. I started coding with basic C and HTML since my high school. Later I got to know about web development, attended various workshops and discussions which acted as an ignition to working with web applications. Then I started studying various online courses and making informal projects. Later last summer I had my internship on educational web applications where I met very great people who taught me advance techniques in this field which is quite helpful for the project. In my free time I go out and play football with my team or fiddle around arts and crafts. Also I like travelling and mountain hiking.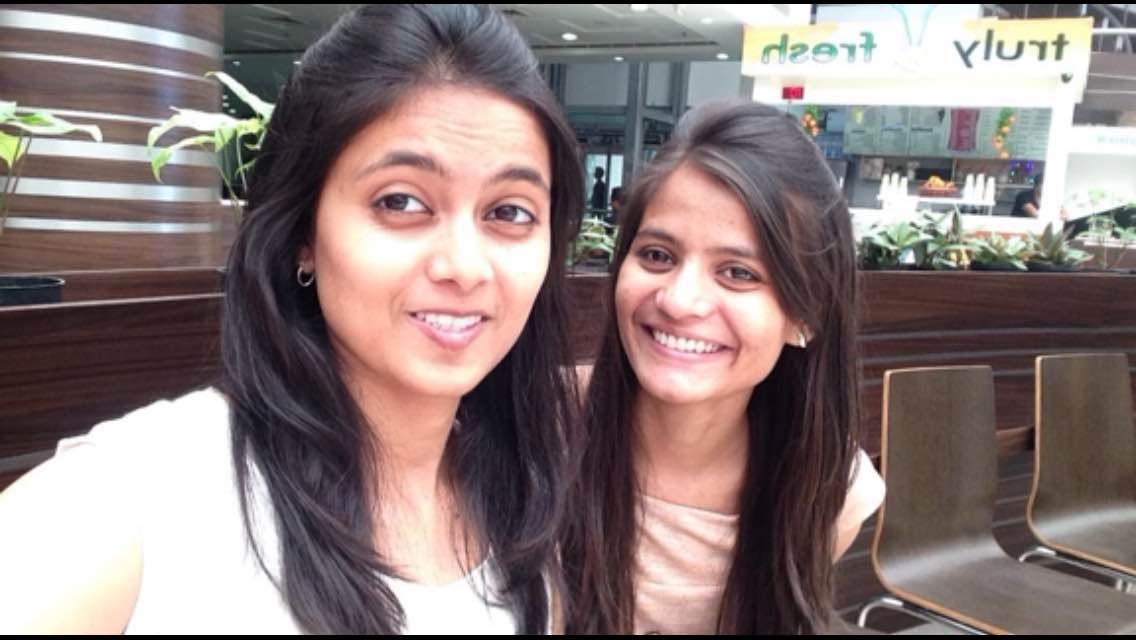 image taken by Nishtha Boda
ABOUT OUR PROJECT
WeCare is a digital platform that will help NGOs to get onboard with technology to promote their campaigns. It will also help people in discoverability of various campaigns as well as provide detailed information about them. Volunteers can also contribute towards ongoing campaigns, run by different NGOs, via this platform. The best part about the platform is the ease of use and its effectiveness so that anyone can easily promote and market their campaigns to increase their visibility. It is a free service. We plan to create a console for NGOs once they register on the website to manage their campaigns.
WHAT WE HAVE ACHIEVED SO FAR?
During initial days there was a bit miscommunication between the team and the mentor, as she was a bit into travelling and we were taking some time in understanding the project. But once she was back, we arranged calls every week discussed on 2-3 issues and how should we approach them. Our first issue was which we decided to take a basic one is login/signup page. First we made it having two different pages but then we planned the structure and layout of the whole website nd figured out that merged tabular look would be much better with passport in its back end part. Second task which we are working on is a console or portal type where the NGOs can register their website or add upcoming campaigns for other people in world to view them or publish new information they get. For addressing this issue we went through some advance topics in node and also we planned out a layout for console. We are done with a parrallax style home page for WeCare, added an "About Us" page to it with its content and partially done with console task.
What are our future goals?
Our present focus is on console task as it cannot afford to bring or have any sort of error because that would result in problems in publishing any information live. Later we will focus on following tasks provided by mentor:
Update API Documentation
Add validation on user input
Use service workers in the website to improve performance
make a map which will pin point locations of NGO/campaigns that are registered
Follow us at :)