Open Source Project Submissions for 2017 are now open!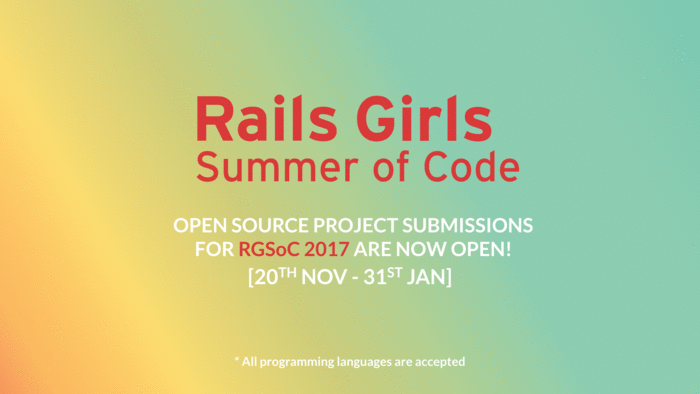 RGSoC 2017 OSS Project Submissions (in ALL languages) are open! (gif by Ana Sofia Pinho)
When we said After RGSoC is before RGSoC we really meant it! Just 2 months after RGSoC 2016 is finished we're ready to announce that Open Source Projects Submissions are OPEN for RGSoC 2017.
You have until January 31st, 2017 to apply in the RGSoC Teams App.
Even though our name has the word "Rails" in it, our Summer of Code accepts ALL programming languages. So, whether your project is in Python, Javascript, Elixir, Go, Django, Ruby, Java, NodeJS, or PHP — you can still apply!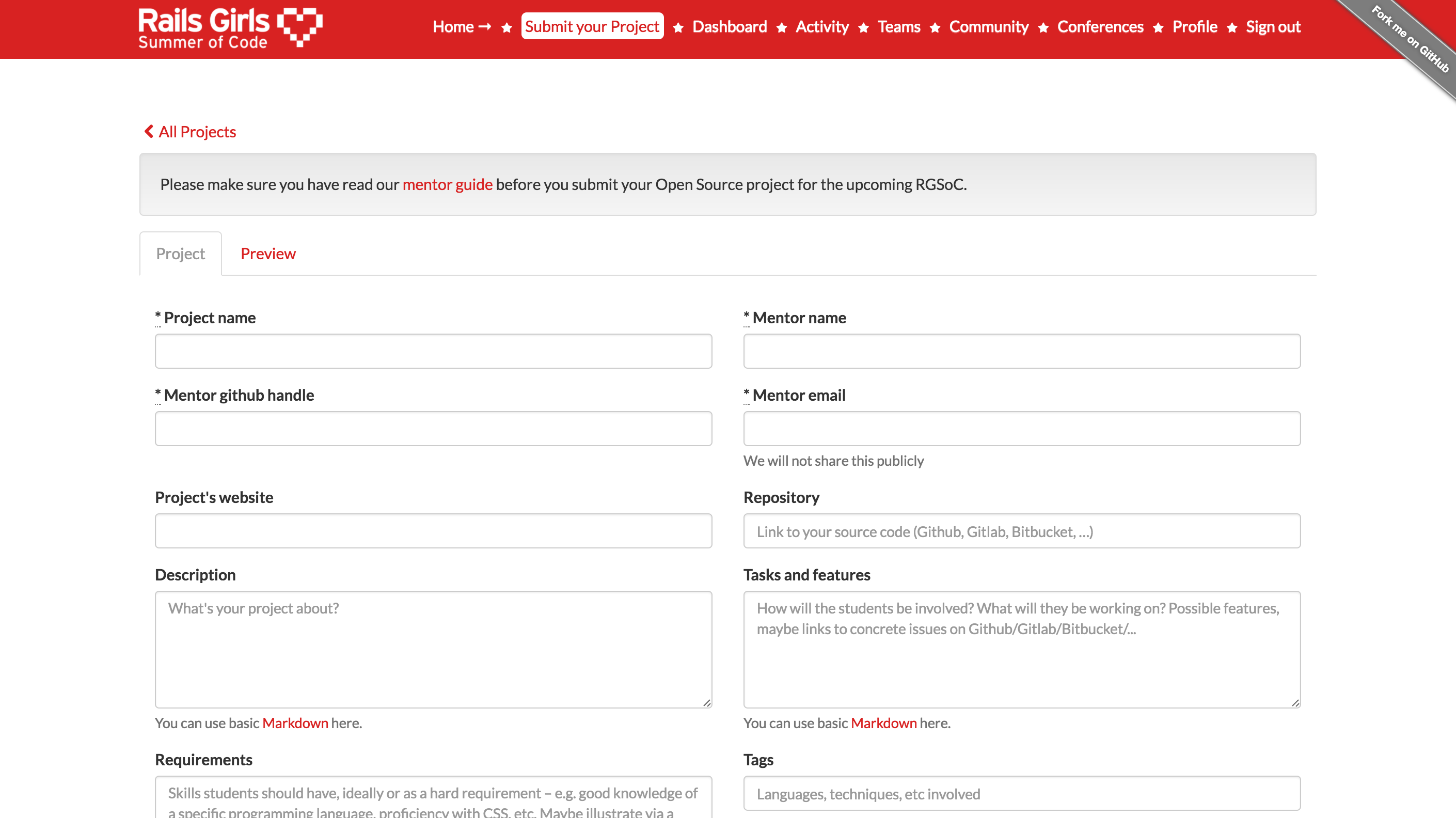 The project submission page on the Teams App (image by Ana Sofia Pinho)
If you would like to know more about submitting a project or being a mentor during our summer of code, please take a look at our "Becoming a Project Mentor" guide. You can also send us an email to contact@rgsoc.org if you have specific questions.
You may have noticed that this year you will have two full months to submit your project; this will give everyone more time to think things through and will hopefully help us reach as many project maintainers as possible.
Sharing is caring making tech more inclusive
Call to Action: Please share this tweet or facebook post with your friends! Thank you!
🎉 Are you ready for RGSoC 2017? We are! OSS Project Submissions are now OPEN until Jan 31st!
Apply here 👉 https://t.co/xT0bjfr0ga pic.twitter.com/VOhLJK7gRJ

— Rails Girls SoC (@RailsGirlsSoC) December 1, 2016
Let's make RGSoC 2017 the year with the most diverse selection of projects!