Hello World
Introducing Team Code_Hoppers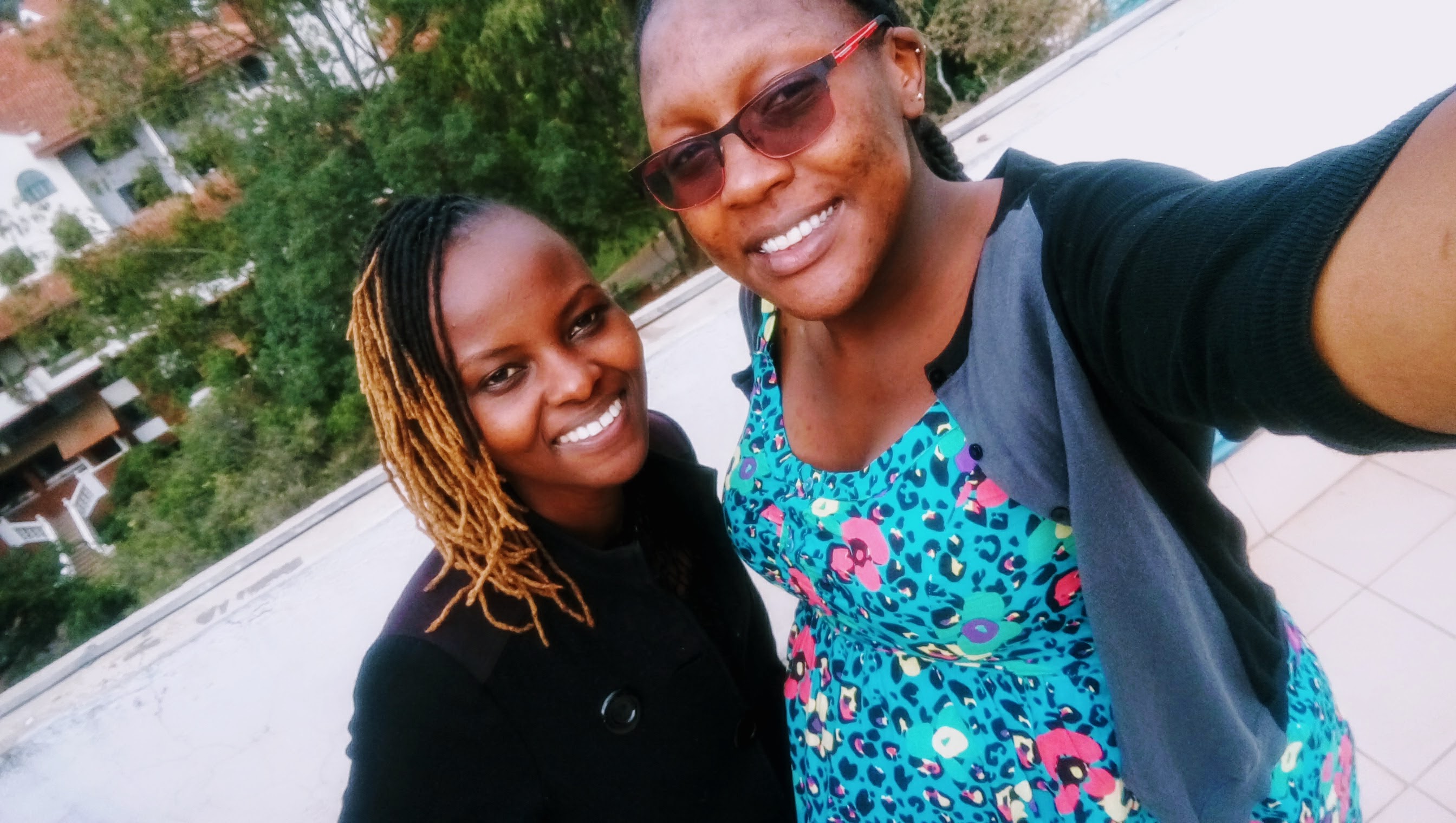 Roselyne and Cynthia (Image: Cynthia)
Hello World!🌍, we are Cynthia and Roselyne from Nairobi,Kenya🇰🇪. We are Code_Hoppers! Throughout summer we will be working on OpenFarm.
We met on Twitter while trying to find partners to collaborate with for the program. Once we connected we realized that we had so much more in common, other than our interest in participating in #rgsoc. We realized that we had both attended the same high school but in different years. We had both stayed in the same dormitory while in high school and we were Ruby on Rails developers. We were only left with one week before the applications for RGSoC closed so we quickly had to put our application together, submitted and hoped and prayed that we make it this year (Cynthia had applied the previous year and she was not successful😭) and as they say … the rest is history🎉.
Who are we?
We are enthusiastic Ruby on Rails developers!
Cynthia:
Jambo!! "Hello"
Cynthia Anyango here, I am a student pursuing a BSc in Information Technology at Maseno University. I am also a Ruby on Rails developer with an interest in contributing to Open Source projects.
Roselyne: I'm Roselyne Makena. I have one year of experience in Rails. I spent a year in Accra, Ghana, learning software development. I also enjoy jazz music🎺 and taking nature walks.
Our Coaches
We have a great team of wonderful coaches helping us out as we work on the project.
Sigu: Sigu is an Open Source enthusiast, remote volunteer developer and mentor at @AgileVentures, developer @CraftAcademy William: He is an Electrical and Computer Engineer from Kenya. He loves working on Open Source software and he tries to give back to the community whenever he can. Formerly a python developer, now a fully converted Rubyist. Emmanuel: He is a software developer currently working with Ampath Kenya, Eldoret. His preferred tools of trade are Ruby and Javascript (Node and Angular 2)😁
What are we working on?
We are working on OpenFarm. OpenFarm is a free and open database for farming and gardening knowledge. OpenFarm provides a platform for expert and beginner farmers and gardeners to share their knowledge in the form of Growing Guides.
We chose this project because it relates to farmers and trying to provide open farming knowledge to farmers is a noble cause; we also want to learn as much as possible about Ruby and Rails and Angular JS in the process.
During summer we hope to:
Make UI changes on the footer
Redesign the Homepage UI
Create a search page, ensure that the architectural flow in the search page is according to the description and fix the existing bugs
Work on a bunch of Newcomer issues
What are we looking forward to this summer?
We want to learn as much as possible, improve our programming skills and move to a higher level with our programming experience
We are looking forward to share this experience with the developers here and hope to encourage more ladies to take up Ruby on Rails
Have fun through this process, it's never that serious 💃🏽
We would like to thank:
Our Mentor: Simon
Our Supervisor: Kasia
RGSoC Team
Follow us on twitter @code_Hoppers
Thank you RGSoC Community!