OSS Project Spotlight - Part 1
A few weeks ago we launched a small poll on twitter to see if you were interested in knowing more about Open Source projects, diversity-and-inclusion-related initiatives and best practices on how to contribute to Open Source. The response was overwhelmingly positive and today we are marking the beginning of a new series of content dedicated to OSS projects. And what better way to start this than to celebrate the projects that are participating in RGSoC 2018?
We would like to introduce you to the OSS Project Spotlight: a short summary of the projects to give you a glimpse of what each project is about. We hope you enjoy it and find this information useful!
Tessel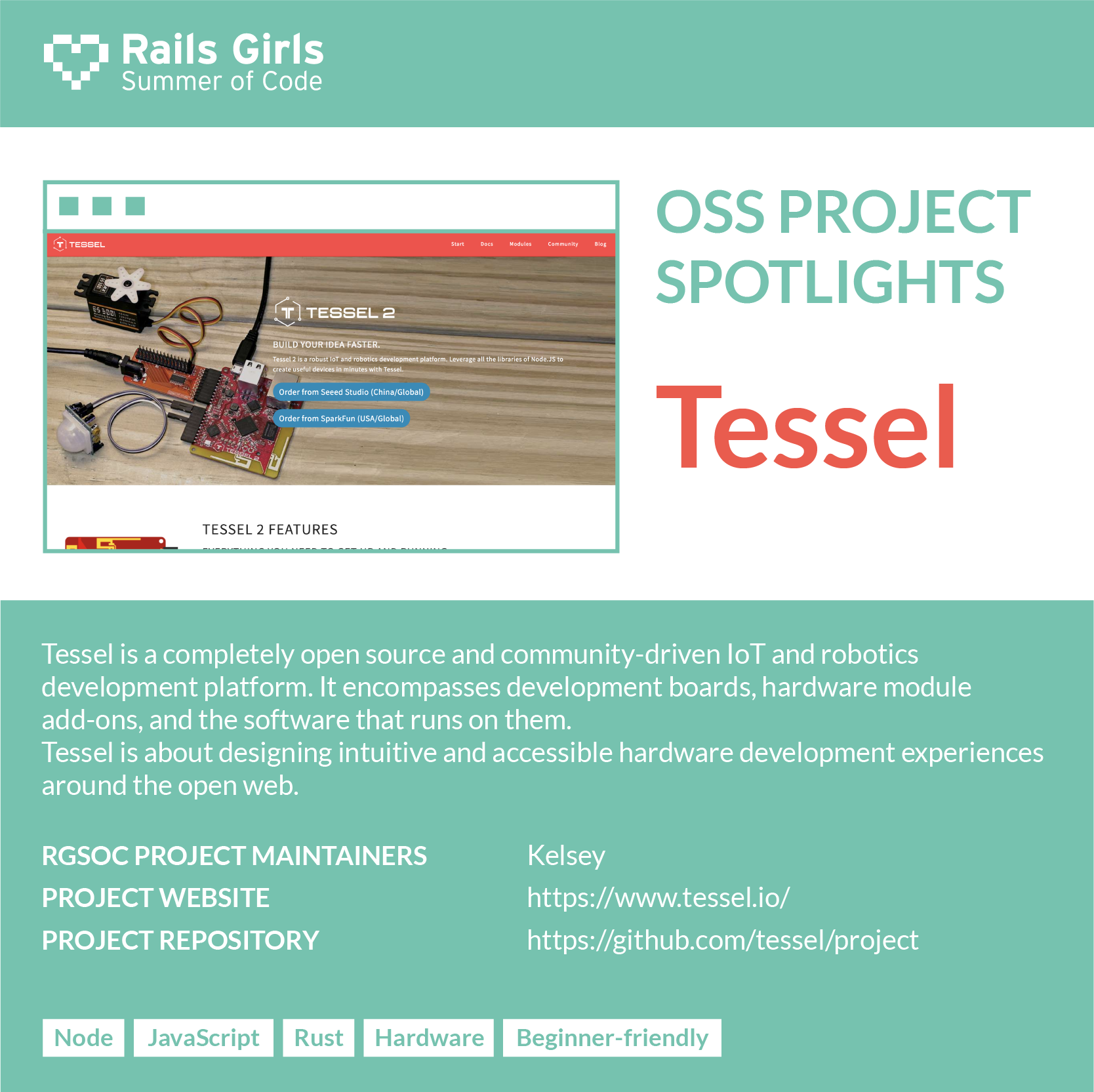 OSS Project Spotlight: Tessel (image by Ana Sofia Pinho)
EBWiki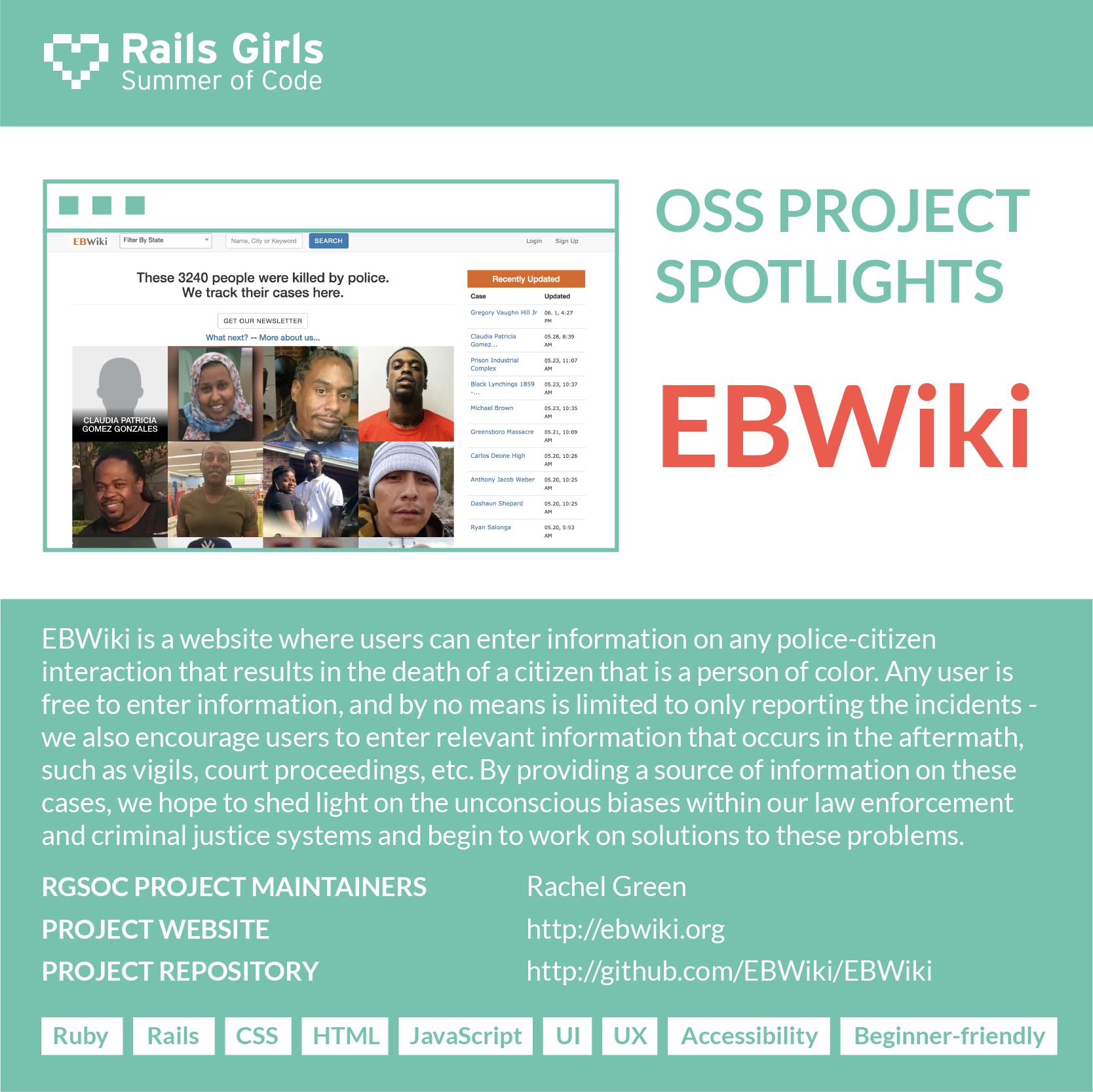 OSS Project Spotlight: EBWiki (image by Ana Sofia Pinho)
Stretchly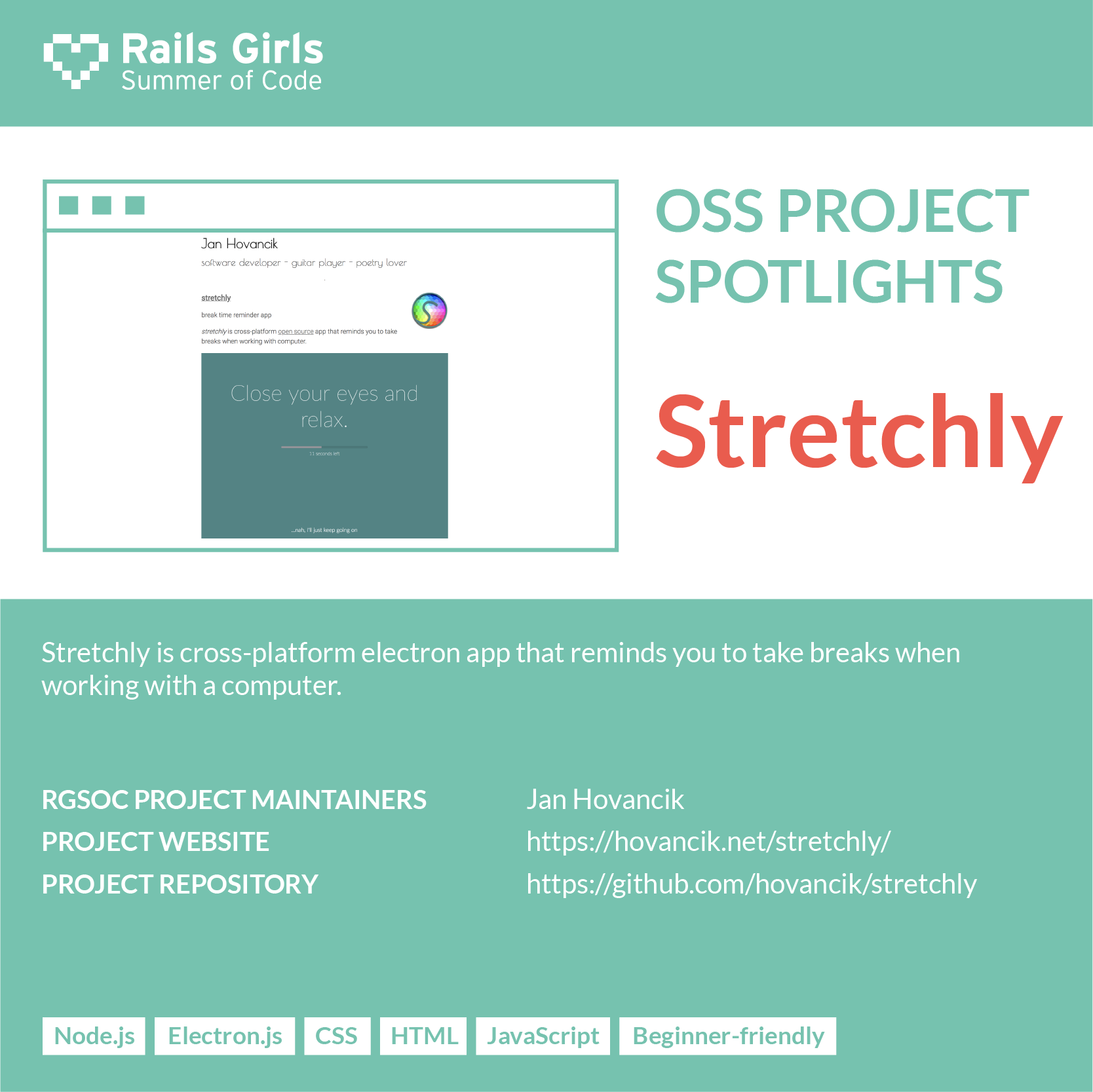 OSS Project Spotlight: Stretchly (image by Ana Sofia Pinho)