New Tech Journey With RGSoC! 💻 🎊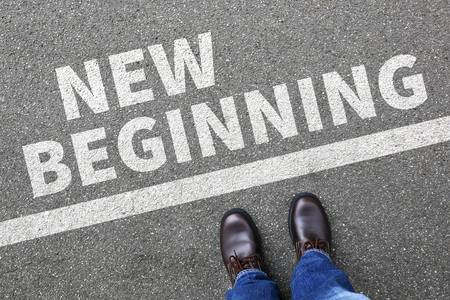 New Beginnings! (Photo credit: Google)
Finishing school was a little terrifying for us. The world seemed to be telling you that "you are now on your own". And then you remember that unemployment in your country stands at 40%. Despite all that we were determined to stand out from the crowd and find our way up, only to realize that the only code one could write comfortably was "Hello World" but in different programming languages, that's when it dawned on us that we had been carrying the name "Developer" on our back and not ready for the job market.
In this harsh world, something quick had to be done. We might have been a little late but we wanted to make a change in our lives. So we made a decision, a decision to concentrate on one programming language, putting all efforts on it. Talk of reading books, attending conferences on the same, helping others get started, hanging out around people with whom we shared the same interests and made them our mentors.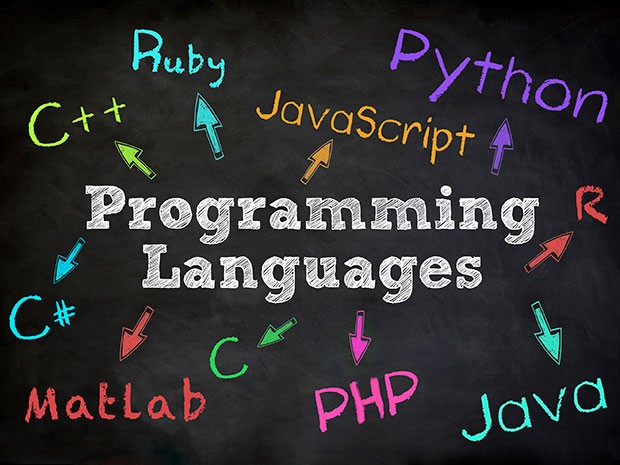 Programming languages (Photo credit: Google)
Thanks to Rails Girls Nairobi started by StellaMaris Njage, Ceciliah Mbugua, Stella Ireri and Rachael Kiteme because this accelerated our development journey. It is here that our love for code grew. The discipline and commitment to code daily began. "It is also here that my Open Source Project contribution journey started" , Did we say that it is also here that we heard of the amazing Rails Girls Summer of Code program? Of course imposter syndrome tried to pull us back, but we had vowed to ourselves that we had to aim for the best that we could possibly be and this was a perfect opportunity. Nothing could stop us.
We made it! 🎉🎉🎉🎉
Tik Tok, The clock was ticking and July was fast approaching, and only two days to the commencement of the internship Stella lost her Laptop
. That was really sad, but this didn't stop us from getting started. What are friends for? Stella Ireri helped her with one. Yeah, she got set lucky enough to have our kick off call on time together and our new tech journey with RGSoC began!
So far the journey has been incredible. Everyday we learn, we solve challenges but most importantly we are having fun. Many thanks to our coaches, mentors and supervisors for making our journey smooth and enjoyable. We have no regrets being here because we are growing drastically each day as tech ladies and career wise. We are more than ready work with the community till the end of the summer and beyond. I can't wait to see what I will have grown into. Am grateful to RGSoC community so far.
MEET THE TEAM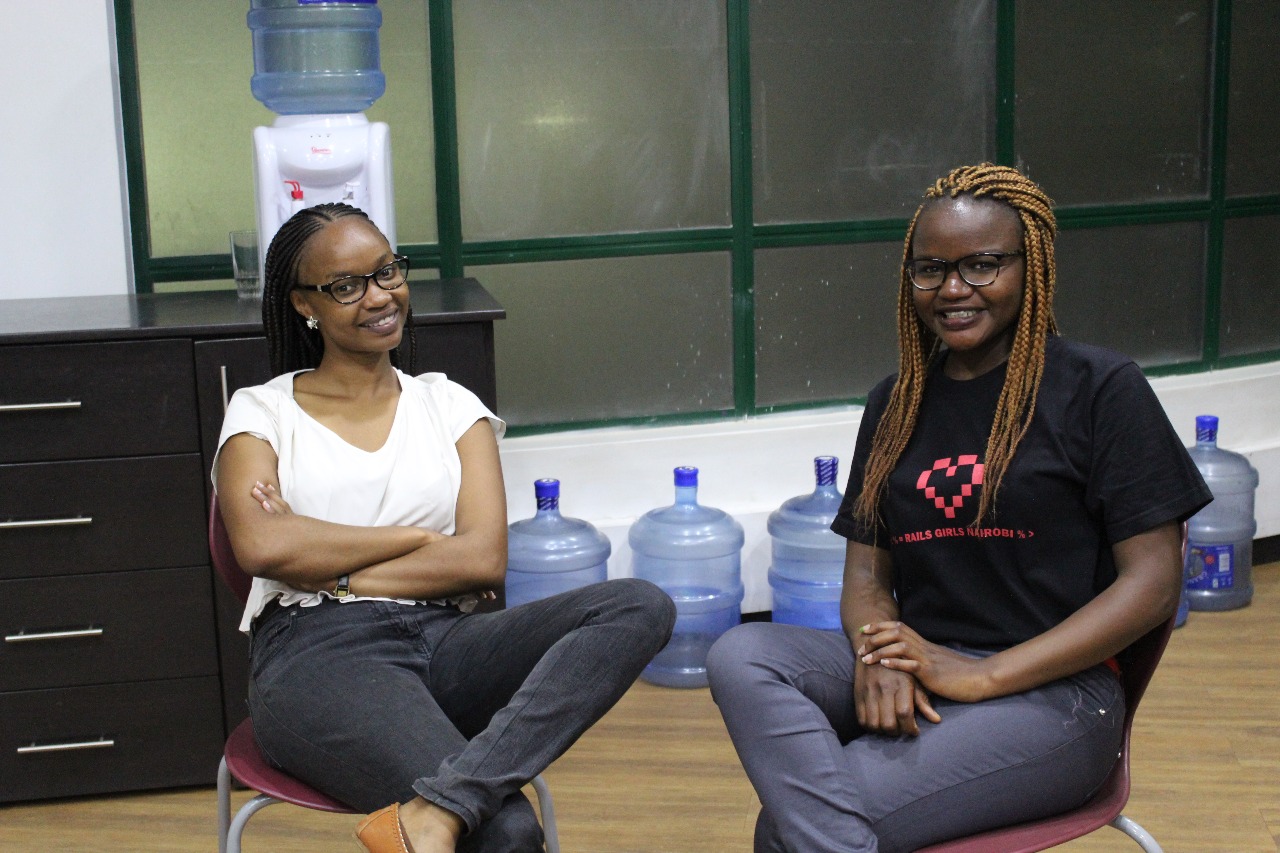 Team Akaringular: Stella and Rachael (Photo credit: Berry Mboya)
Rachael
Rachael is a Ruby on Rails developer with interest in javascript, .net and css. She has a passion for design (yeah!) She makes very nice logos, designs t-shirts and stickers.
Fun fact: She enjoys hiking, gaming and anything that gets her adrenaline high.
Twitter @rachaelkiteme
Stella
Stella is a backend Ruby on Rails developer. She loves solving problems and communities. In fact she is a very active member of Nairuby and co-organizer of Rails Girls Nairobi.
Fun Fact: She loves travelling a lot. A place with a large water body or one with many trees, or any beautiful place provided by mother nature is her ideal destination and a perfect place to relax.
Twitter: @stlmaris
How we met
Bsc. Mathematics and Computer Science at Maseno University brought us together. We shared four walls for fours years. We immediately clicked and have been good friends since then. Fast forward… after campus, Rails Girls Nairobi re-united us.
ABOUT THE PROJECT
EBWiki means EndBiasWiki. This is a open source project aimed at racial bias, the frequency with which it occurs and how bias affect proceedings when it comes to law enforcement. It is devoted to providing victims, their families and their communities the tools to end the abuse and indiscriminate killing by the police of African Americans and other people of color.